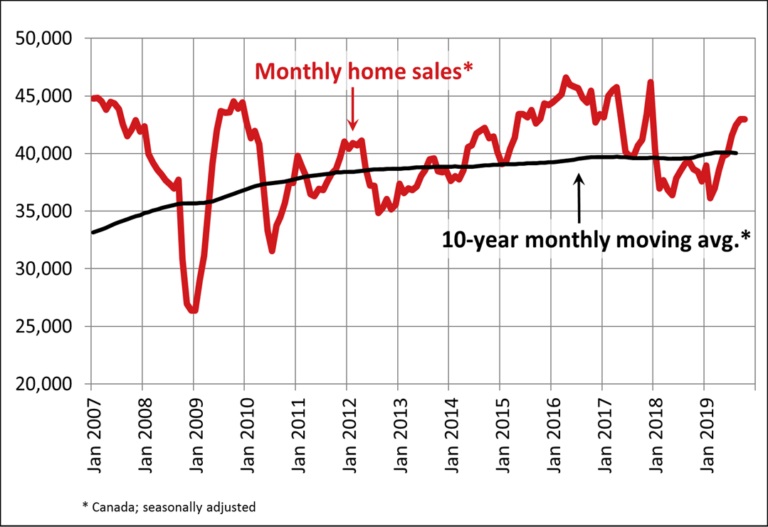 Statistics released today by the Canadian Real Estate Association (CREA) show national home sales were unchanged from September to October 2019.
Highlights:
National home sales held steady on a month-over-month (m-o-m) basis in October.

Actual (not seasonally adjusted) activity was up 12.9% year-over-year (y-o-y).

The number of newly listed properties declined by 1.8% m-o-m.

The MLS® Home Price Index (HPI) advanced by 0.6% m-o-m and 1.8% y-o-y.

The actual (not seasonally adjusted) national average sale price climbed 5.8% y-o-y.
Home sales recorded via Canadian MLS® Systems remained...